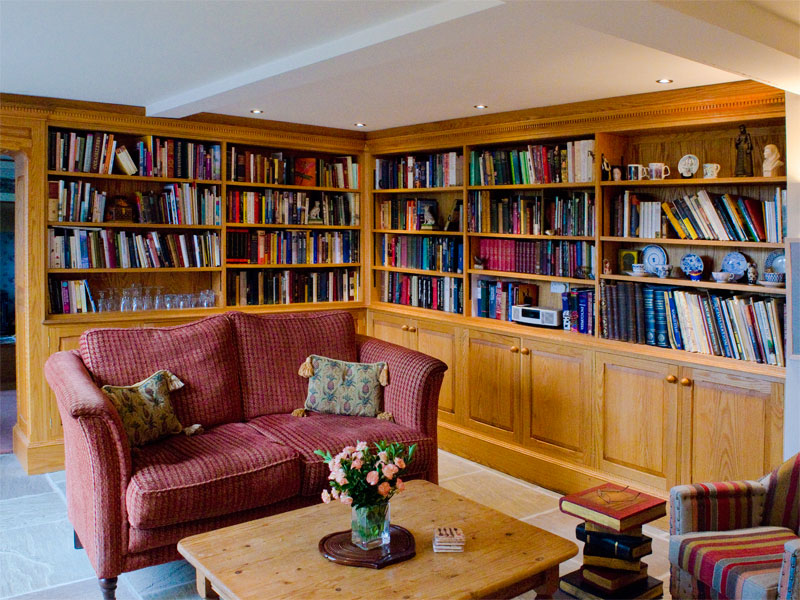 Study/Library in American Red Oak
The rich, reddish tones of the wood helped create the warm inviting feeling they were looking for
Originally a barn that had been converted for use as a garage, creating a study and library and integrating the room with the rest of the house was the project brief. American red oak was the ideal material as it suited the home owners preference for oak and the rich, reddish tones of the wood helped create the warm inviting feeling they were looking for in the finished room.
It was important that the study was able to accommodate the home owners large book collection and, although the rooms main function was as a library and study, the overall effect was to be that of a wood panelled room. Their interest in the Tudor period of British history was reflected in the tudor style panelled door opening leading into the rest of the house.
The project took around two months to complete with each piece being hand made to perfectly fit the room. Once the study was complete, the fitted furniture was finished with teak oil to enhance the grain of the American red oak.